Did you happen to notice that I posted my second quarter FAL
hopes and dreams list
, but did not post my second quarter finishes? That's because there were none. No. Finishes. Last. Quarter.
Incredible.
Let's give this one more try, then:
1. Swoon (from the Swoon Along 2013 *ahem*)
The Swoon top is finished. It was sent to the long arm quilter at the end of April and there it sat. It's only now that we're swapping sketches of how it may be quilted. If there's not a stitch in this quilt by the end of this month I'm taking it back. Seriously.
2. Twinkle Twinkle
When you last saw this quilt it was layered in a hotel lobby. I decided to hand quilt it, echo quilting inside each star. The stars are now finished and I am working on the square/diamond pattern between each star block. I have been struggling trying to decide what color to use in the square/diamond quilting so that was a bit of a delay. I am sorted out now and back to stitching happily.
3. Medallion
I have been testing out blocks for my last medallion quilt border. I have created a LONG list of border blocks I do not like.
Most importantly, though, I have found one that I do! I just need to get to stitching and I can finish off the final 6.5 inch border of cross stitch blocks, followed by two quick and easy thin borders to finish this top off.
Not a great photo - it's inside on the design wall. You get the idea....
I am not convinced that this will be finished this quarter - I am thinking of hand quilting it, which would mean it will be finished by the 3rd quarter of 2015.
4. Big Stitch Swap Mini
I can not show you much of this super top secret sewing project, but it involves this: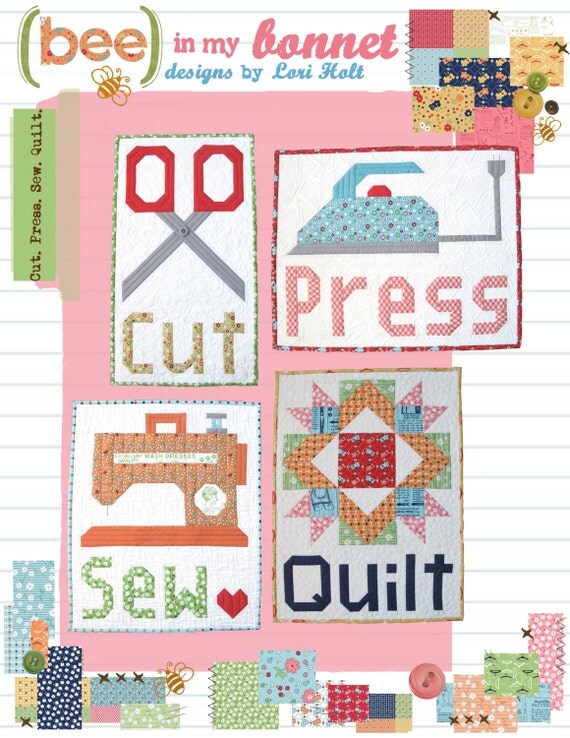 and some of these:
Fingers crossed that I finished something (anything!) on the list this quarter. Oh, how I'd love a finish sometime soon.